Hierarchical Organisations are Limited
in their Capability for
Dramatic Performance Improvement
OTRA – TRAnsparent Organisation TRAnsformation
Stagnation of hierarchical organisations 
– is this as well your situation?
Due to steady revenues and/or increased cost pressure, companies are seeking new performance improvements. There are clear restrictions for hierarchical companies to push the limits of performance further.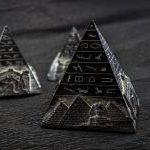 MANAGEMENT OVERHEAD
Restructuring and cost-cutting initiatives have so far reduced the frontline and led to short term improvements. Management Structures and Overheads have not adapted leading to a higher overhead ratio and consequent loss in productivity.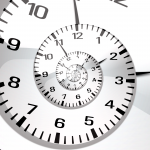 PROCESS
OVERHEAD
Optimisation has been targeting improvements in processes over the last years. Optimised processes need a higher degree of control leading to increased Process Overhead with consequent increases in bureaucracy and administration.

DISENGAGED EMPLOYEES
Due to more management and more processes overhead, employees act as soulless robots. 70% of staff are not engaged in their work. Frontline staff know all of the operational problems but are not envolved in decision making. Management know 20% of the context and take all decisions.